It is time to celebrate! That feeling in your stomach. Of joy and happiness. Of looking forward to celebrating whatever the occasion might be. It is beautiful, isn't it? Whether it is a school reunion, an anniversary, meeting your mother in law for the first time or your wedding, it is a day to look forward to—a day when you want to be at your best. Look the best. Feel confident. Be relaxed and beautiful. And strangely enough, often the days when we have a "bad skin day". There are, fortunately, ways to not only look stunningly beautiful, captivating and fresh no matter what our feelings are and how those feelings have affected our skin! So let's take a look at what you can do to save that special day of yours!
The big day and the gloomy look?
Stress does affect our skin. How we look and how we feel. And quite often, before we attend an important event, we might be both tensed and stressed out. Again, this affects our skin and can be both seen and felt.
Stress affects just about every part of your body. "The brain and skin are intimately connected," explains New York City dermatologist Joshua Zeichner, M.D. Our body's natural stress response is a defence mechanism. But this response can have adverse effects on our skin. The hormone cortisol spikes when we are stressed, which can cause dryness, inflammation, and sometimes oily skin.
It is sometimes easier said than done to avoid stress before that big precious day we are waiting for. We might not be able to avoid the stress, but we can definitely show up on our special day looking ravishingly beautiful, no matter what happened before that!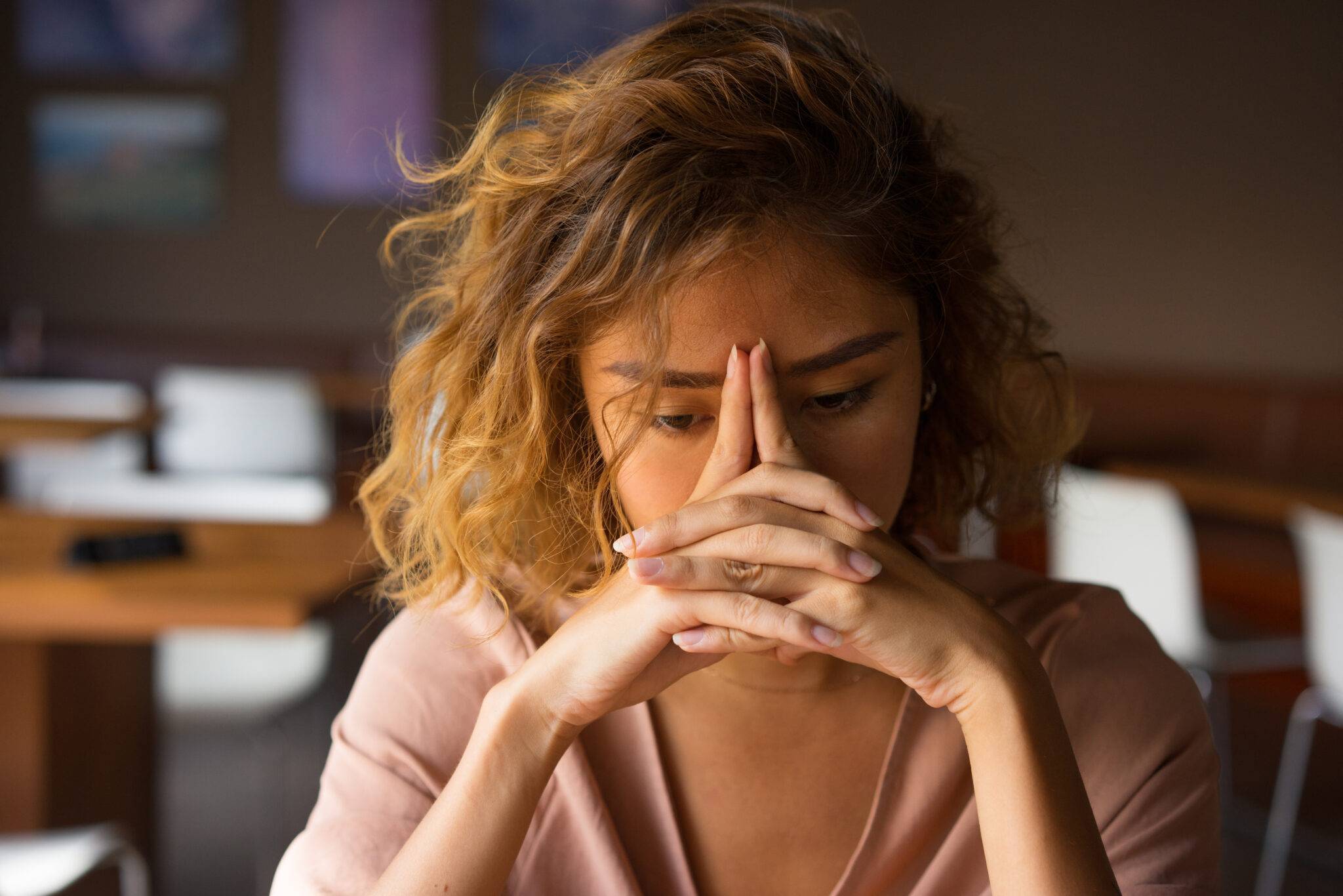 The wonder that Microcurrent and Ultrasound treatment does
Microcurrent facial devices and ultrasound devices are good for the skin. We have all heard that. But what are they actually doing?
SQOOMs microcurrent facial device Q1 sends low-level currents to stimulate the muscles under the skin. The low-level electrical impulses mirror the body's instincts and boost and increase the body's ATP ( Adenosine Triphosphate) content. ATP is responsible for creating elastin and collagen in our skin. The instruments that keep our skin smooth and firm. Microcurrent therapy has also been clinically proven to accelerate wound healing and stimulate the facial muscles.
The ultrasound waves also stimulate the body's collagen and elastin production. They also open the skin barrier so the active ingredients in the all-natural serums can enter deep into the dermis. SQOOMs M2 device uses the transducer that produces one million gentle vibrations per second to penetrate the natural derived nutrients and moistures to all layers of the skin, deep to the dermis.
Both microcurrent and ultrasound relaxes the skin and helps the active ingredients penetrate deeper into the skin layers, activating the skin's own production of collagen and elastin. As a result, you feel fresh straight away after treatment, and with continuous therapies, you can clearly see and feel the effect these treatments have on your skin!
Q1 treatment for Immediate effect and glowing look
Just swing the magic device on the day you really want to have a glowing look! Does it sound too good to be true? Well, it is not. Start the day by using Q1 in the cleansing mode. It is easy, fast and leaves your skin clean and soft!
The cleansing mode cleans your skin very effectively and makes it soft, clean and smooth. The extra ring around the transducer allows you to fix the cleansing pads directly on the device. Enjoy the moment when you circle the device over your face to deeply clean the skin and remove the dust and the dirt. All it takes is 3-4 minutes, and your skin is clean, soft and smooth!
Wash your face, dry it, and apply the serum either directly on the device's transducer or your skin. I prefer to use the serum directly on the skin. Set the device to nutrition mode and take another 3-4 minutes to circle the device over your face gently. Meanwhile, you can literally feel how your skin relaxes. Fine lines and wrinkles are reduced, and your skin is glowing and happy. Exactly how it should be on an important day!
SQOOM for Professionals
Are you a professional Beautician? Then, using the SQOOM M2 device can save the day for both you and your client! Being a professional beautician, you are expected to perform wonders, aren't you? If you ever had a client coming for make-up for her wedding, anniversary, or other occasions with tired, stressed-out skin, you know what I am talking about. Sure, the make-up can cover fine lines and wrinkles, but the skin will not have that wonderful glow from the inside. The light that every bride or bridegroom to be, every person celebrating a special day both deserves and wants to have on their big day.
So before starting with the make-up, why not treat the skin with what it needs to have to glow? And give both you and your client an unforgettable day! 
The SQOOM M2 device, the serums and 15 minutes more time is all it takes to set the foundation for a happy client with glowing skin. The M2 device is high-end technology used in professional beauty salons as well as by individuals. You get several different programs on one device:
Cleansing – For a physical deep pore cleansing
Massage – In preparation before the anti-ageing treatment
Wrinkle – To treat deep wrinkles and fine lines
Lifting – A perfect program for the chin area and neck
Sono – Only ultrasonic for treatments without iontophoresis
Iontophoresis Blue and Green – Only iontophoresis in minus and plus for treatments without ultrasound
Should you get a customer that already celebrated the big day and traces of that can be seen on the skin, no worries, the fine lines and wrinkles will be reduced in one go. The skin will be glowing again using a combination of the cleansing program, massage and wrinkle programs.
As a professional beautician, get in Get in Touch With Us for more information about our devices and serums!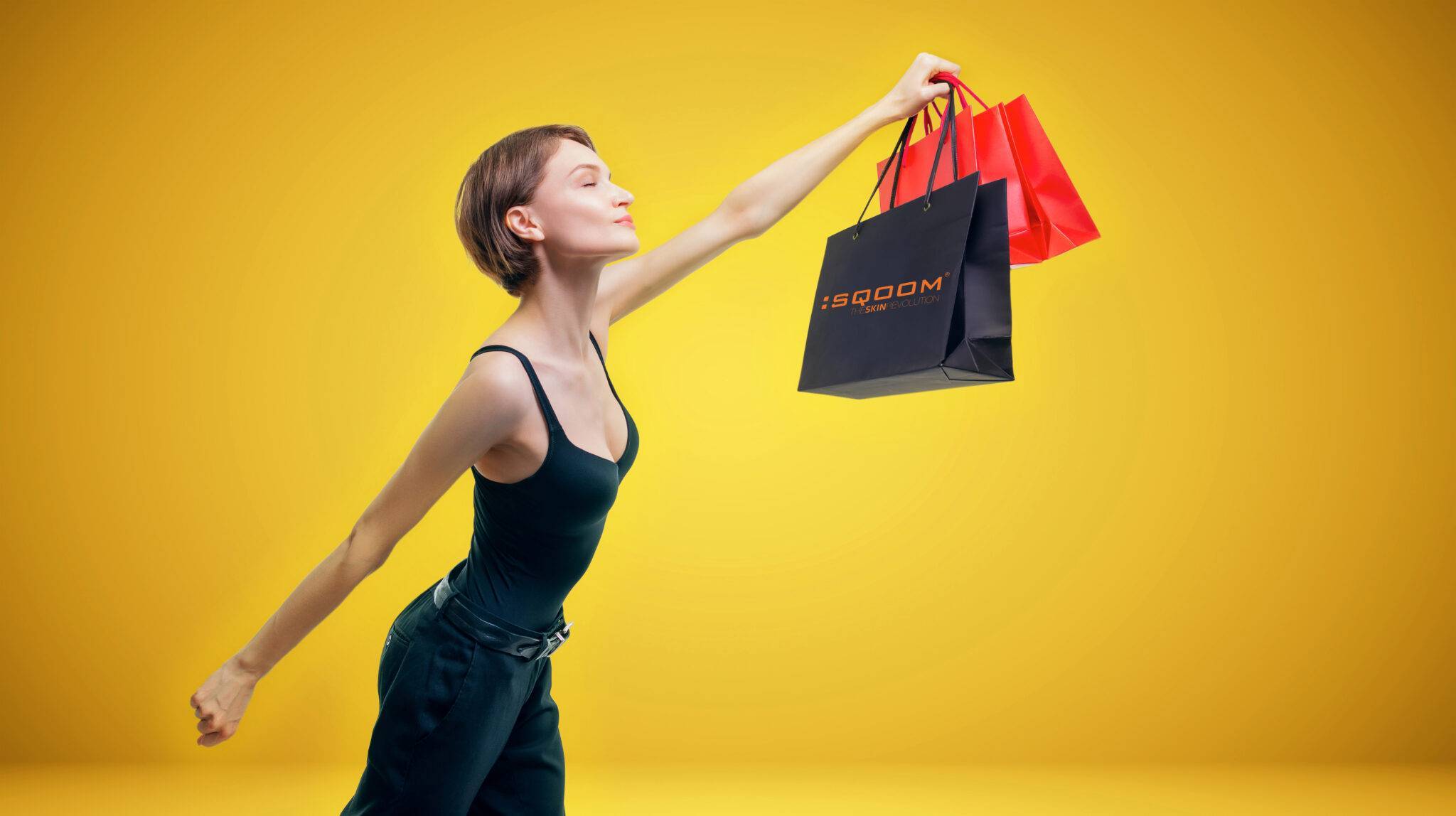 Do you have a special occasion coming up?
With a special occasion coming up, it is good to prepare the skin in advance. And of course to be relaxed. Somehow, it often seems that many other things require our attention, time, and energy before an important day. With SQOOMs, Microcurrent and Ultrasound treatment devices and all-natural serums, you can be relaxed. No matter what is coming up in your life. You can have that bright, shining, glowing look on your special day!
Looking forward to special occasions is a beautiful feeling! Looking back at the day with the help of pictures and videos seeing yourself, radiant, vibrant and glowing is fantastic! Welcome to the #TheNewSkinRevolution and the SQOOM Community!