September is National Skin Care Awareness month! A month when we are designated to really look into how we take care of our skin. More profoundly than just changing skin cream brand. The declaration of skincare awareness month is designed to help draw attention to skin health and care; the skin being our largest organ, it is crucial to take good care of it!
The skin is the largest organ in our body and the organ that protects our other internal organs from outside elements. Held intact the skin also keeps bacterias out and helps us retain water, prevent infections, and produce essential proteins and vitamins.
So how about taking the opportunity to treat our skin this month at the same time we are celebrating National Skincare Awareness month?
Help your skin with these tips not only this month but throughout the year!
Our skin – We have an ocean inside us, and still, more water is needed!
The skin contains 64% water. We have a lot of water inside our skin! Despite the amount of water we have inside our skin, it is essential to drink plenty of water to stay hydrated. Staying hydrated keeps the skin nourished and healthy. Drinking lots of water also helps to flush out toxins in our bodies. Drinking water keeps our skin clean; it helps push out bacterias and reduces the risk of acne and other skin problems. Source:Journal of Biological Chemistry
It is generally recommended that we drink at least eight glasses of water daily, but did you know that you can calculate the amount of water you need in relation to your weight? With this calculator, you can easily calculate how much water you need to drink daily based on your body weight, level of activity and the climate you are in. Easy, intelligent, Accessible, and an excellent way to keep track of how much you would need to drink.
Feed your skin with All-natural ingredients
Give your skin a glow with healthy all-natural ingredients—both from the outside and the inside. Eating fruit and vegetables can help to neutralise the free radicals with antioxidants. All-natural Vegan Serums will feed your skin with healthy nutrients needed for the wellbeing of the skin. An excellent way to help the skin regain its balance is by eating healthy food, using all-natural vegan serums and drinking the required amount of water.
As far as food is concerning, the FDA has considered the term "natural" to mean that nothing artificial or synthetic, including all colour additives regardless of source, has been added to, or has been added to, a food that would not normally be expected be in that food. Source: FDA
There are no strict definitions but some general rules for the term "natural" in skincare. As a customer, you have to look at the ingredients and decide based on your values. One thing to look at is what the product is derived from. Are the ingredients from a natural source? The second part is to look at how the ingredients have been processed. Have they been subjected to one or more chemical processes that have altered the structure and changed the ingredients?

Our skin – a protection barrier
Healthy skin protects us from the bombardment of pollution, UV rays and other harmful elements in our environments. Of course, feeding the skin with healthy food is one way to get healthy skin. But how about getting the nutrition from all-natural vegan serums to penetrate deep into our skin and work on the level of the skin that is needed? Deep down in the lower cutaneous layers of the skin.
SQOOMs Facial Treatments perform in these layers. This is with the help of the process where Ionization and Sonophoresis merge to penetrate and nourish the dermis. A process that is visibly reducing the skin ageing process and reduces fine lines and wrinkles. SQOOM's patented synchronous technology in the Q1 and M2 facial treatment devices and all-natural vegan xCential Serums works on the lower level of the skin, rejuvenating and regenerating the skin.
The cleansing mode of the devices gently removes old cells. The nutrition mode transports the active agents from the serums deep into the dermis.
All-natural Vegan Serums
SQOOMs serums are all-natural vegan serums. It is worth noting, in general, that a product labelled 'vegan' can include synthesised ingredients made in a laboratory. Some common cosmetic ingredients derived from animals sources include glycerin, collagen, gelatine and retinol.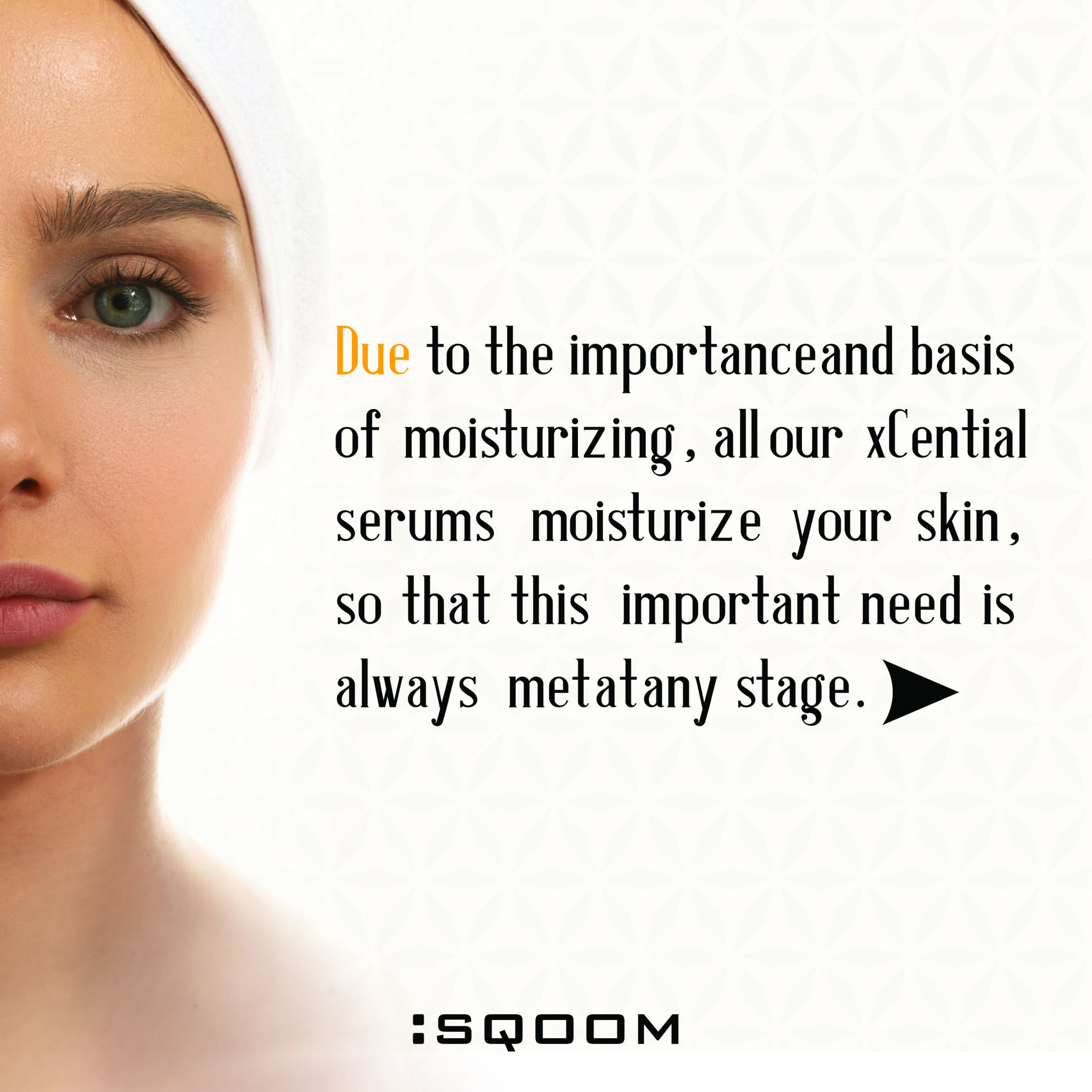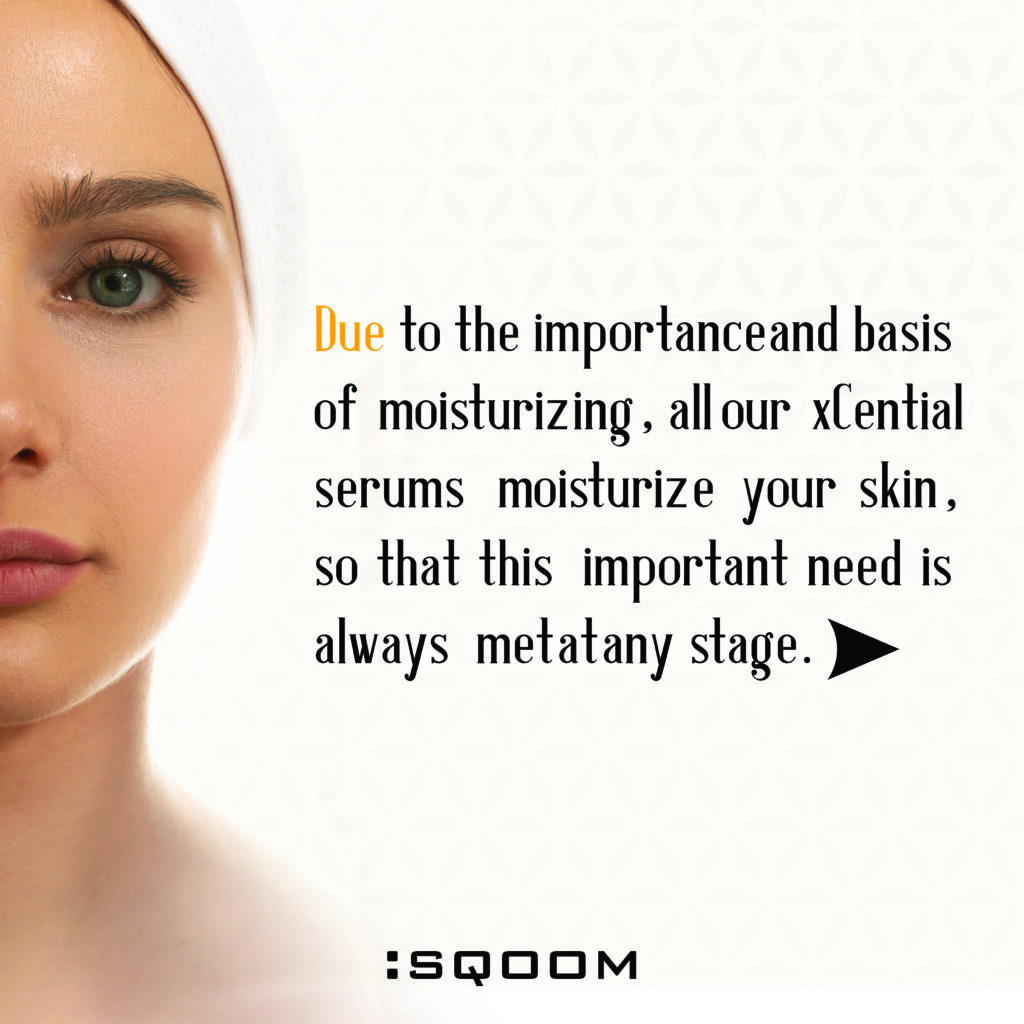 If we take a deeper look at one of SQOOMs serums, you will see that our serums are indeed based upon the best nature can give us.
xCential H+ Serum has active ingredients that are fresh from nature:
Hyaluronic Acid – Boosts the skin, reduces fine lines and wrinkles, and prevents dermatitis. Hyaluronic acid binds a lot of water. For example, 1g hyaluronic binds 6 l water and is one of nature's most effective moisturisers.
Aloe Vera Juice – Gives intense hydration to the skin; meanwhile, it's anti-inflammatory.
Garden Cress – Activates the body's detoxification mechanism.
Extract from Inula – Protects the skin from UV radiation with its high antioxidant effect at the same time it repairs damages caused by the sun.
The H+ ingredient – Is a high-quality, low molecular hyaluronic acid that reduces wrinkles and fine lines.
Bio Alcohol – Has gentle disinfecting and a cooling effect on the skin. It also keeps the fresh active ingredients in SQOOM xCential Anti-aging Serum fresh from nature.
Complete List of Ingredients: Aqua, Alcohol, Glycerin, Aloe Barbadensis Leaf Juice Powder, Sodium Hyaluronate, Xylitylglucoside, Anhydroxylitol, Lepidium Sativum Sprout Extract, Lecithin, Inula Viscosa Flower/Leaf/Stem Extract, Xylitol, Xanthan Gum, Sodium Hydroxide, Acrylates/C10-30 Alkyl Acrylate Crosspolymer
Our serums are boosted with natural ingredients and carefully processed to protect the active ingredients.
Our skin – Worth protecting throughout the year
An average adult has about eight pounds or 3.6 kilograms of skin! Or about 22 square feet or 2 square meters of skin. To put this into perspective, a standard doorway is 21 square feet, and the average adult's skin would fill all of that space. Source: How Stuff Works
If we look at the skin on our face and our hands, the parts of us most exposed to the environment, we do not have a vast area to take care of. Luckily enough! But well taken care of the skin on our face and hands gives us well being. The skin is also the first organ where we often can see changes in our general well-being as a signal that something is wrong. So a month of remembering all the good things that the skin does for us might be needed. A month to really value what we have, to protect it and take care of it in the best way possible.
September is the month designated to raise our awareness and start taking even better care of our skin. So let's spend this September valuing what we have and step up our skincare routines with all-natural ingredients and TLC for the most significant organ we have!