Lucius Annaeus Seneca said that one of the most beautiful qualities of true friendship is to understand and to be understood. So, what does friendship mean to you? As we are approaching international friendship day, it is good to take a step back and think about what friendship means to us.
Many people have a big friend circle and lots of friends, and then… we have the "real" friends. The ones we can trust no matter what. A wise man once told me; you can be happy if you have three real friends. Thomas Fuller was even more radical, saying that you have more than your share if you have one true friend.
What a "real" friend is to me might be different for me from what it is to you. Marlene Dietrich put it this way; It's the friends you can call up at 4 a.m. that matter. Meanwhile, Walter Winchell said; A real friend walks in when the rest of the world walks out. Well, we all look at it from our own perspective.
How important it is to have friends and take care of them might have become more apparent than ever to us during the last one and a half years with Coronavirus and restrictions. Being isolated and not able to meet friends have negatively affected many people. Things we took for granted that was no longer possible showed us how important they were to us. Sometimes we also take friends for granted. When our daily lives take over, it can be hard to remember that a small gesture to show somebody they are appreciated can mean so much more to them than we can imagine.
International Friendship Day
International Day of Friendship was designated by the United Nations General Assembly (U.N.) to step back and get thankful for these relationships. They promote and encourage peace, happiness, and unity and encourage governments, community groups, and other organisations to celebrate the friendships close to us.
The United Nations is stating that "recognising the importance of friendship as an invaluable part of the lives of human beings, the UN General Assembly proclaimed July 30 as the International Day of Friendship. The friendship between people, countries, cultures, and individuals can build bridges between communities to celebrate cultural diversity through this special day.
Building friendship or mutual understanding of others starts with 'care': taking care to listen, to empathise, to be compassionate, and respect other people and their stories. These are social and emotional skills that can be learned more effectively when one is young and the brain more malleable." Source: UN
Friendship brings people together
Relationships with friends can be seen in so many forms, shapes and ways. And luckily, we don't have any set standard for how friendship has to be. Maybe what truly matters, in the end, is that there is respect for each other. Sometimes you lose contact because life takes you on different paths. But, the memory of a great friendship will always be there with you. Something you can look back upon with a smile on your face. Not everybody stays friends from childhood to adulthood. Work Friends lose contact once the work is over or somebody moves to another workplace. We meet different people at different times in life. But, even if you are not in touch anymore, look back at the good old days with a smile.
Even though friendship is not always bright and sunny days with laughter and smiles, thinking about a good old friend often brings smiles to people's faces. True friendship is to be there, for better and for worse. To listen, understand and respect the feeling and life of the friend that you have.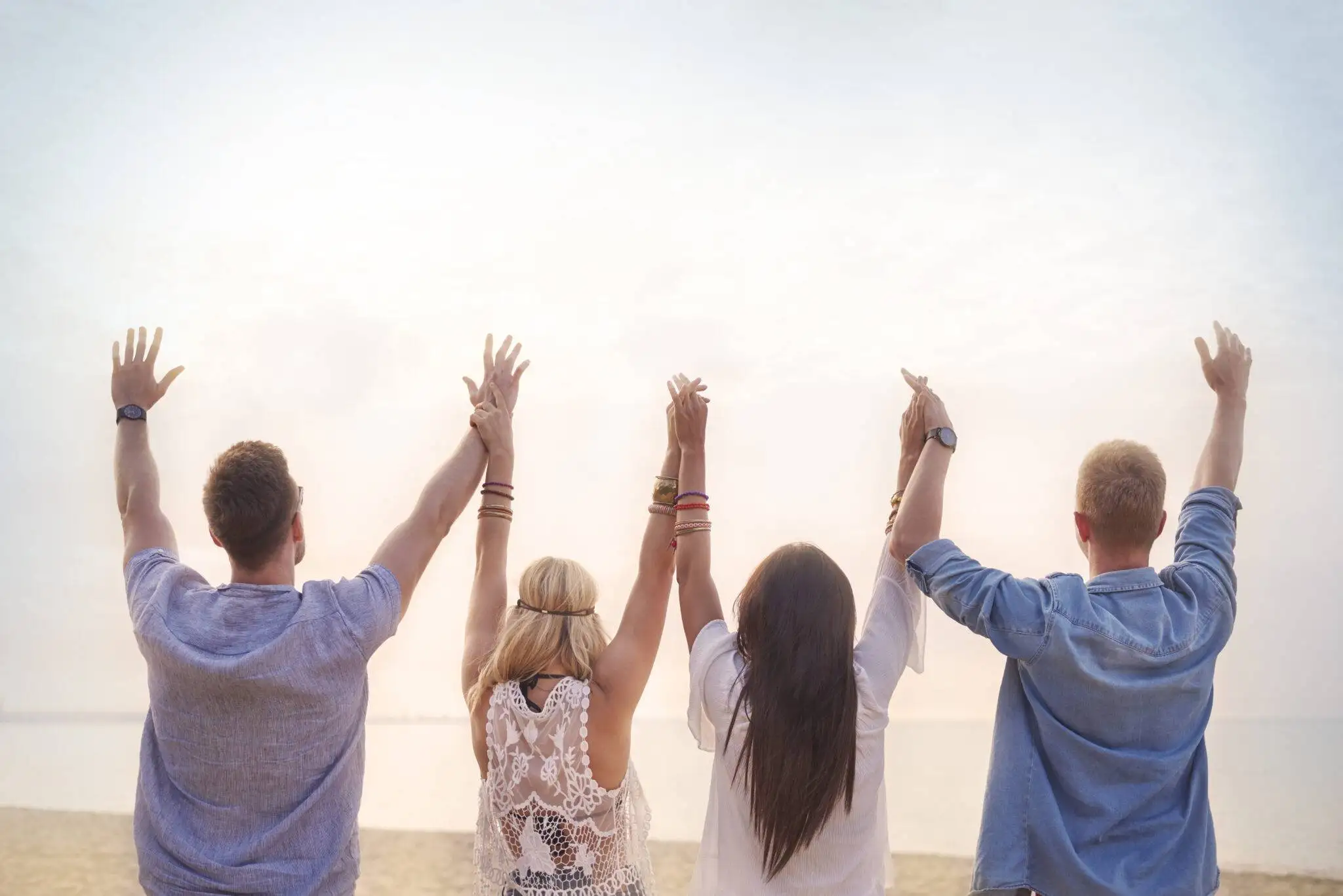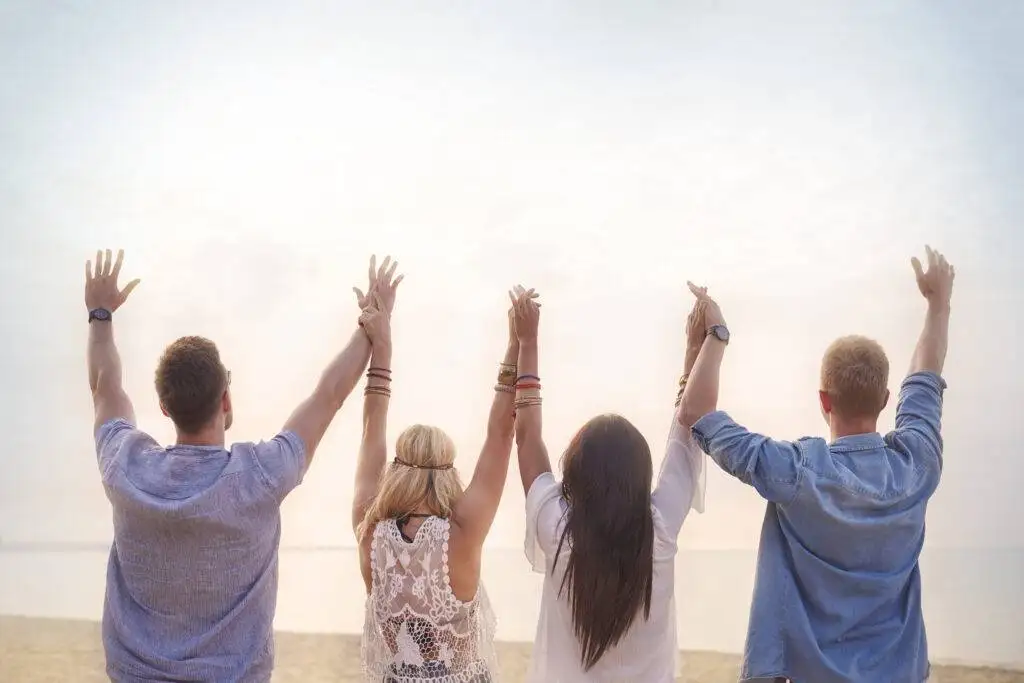 SQOOM Friends – Our Gift to you this Friendship Day
We might not need a special day to remember our friends, but this day, International Day of Friendship can be a good day to keep in touch with those long-forgotten friends. To give some extra love and attention to the friends you keep in touch with. And why not a day to make new friends?
It is often the small gesture that makes the most significant impact. A phone call, a letter, an email or a small gift. Whatever you like. At SQOOM, we want to celebrate the international day of friendship with a small gesture. We like our community, and as an SQOOM friend, you will get a small gift from us when you place your order.
You can use the code "sqoomfriends" to get a 30% discount on selected products on this International Friendship Day! The offer is valid through the 15th of August for our premium products.
SQOOM M2 Patented Professional Skincare Device for Homecare
SQOOM Q1 Light therapy microcurrent facial device for deep cleansing and nutrition
Take the chance to give your skin well-deserved love and care with our premium products!
SQOOM M2 Patented Professional Skincare Device for Homecare
SQOOM M2 professional skincare treatment device rejuvenates the skin and cells through deep penetration of serums, reducing wrinkles and fine lines. With 1 MHZ or one million waves per second, this skincare treatment device improves the fine line and wrinkles, takes away age spots, and boosts collagen production. In addition, the transducer produces one million gentle vibrations per second, which penetrate the naturally derived nutrients in the serums and moisturisers deep into all layers of the skin.
SQOOM Q1 Light therapy microcurrent facial device for deep cleansing and nutrition
The Q1 light therapy facial device uses the microcurrent light for deep cleansing the skin and transporting the nutrition of the effective ingredients in the serums deep into the skin; meanwhile, blood circulation and oxygen are enhanced. Over 3 million waves per second open the pores and act beneath the dermis while cleansing. This home facial skincare device improves the facial contour, cleans and nurtures your skin in depth.
SQOOM xCential H+ Anti-aging Serum is made from natural active ingredients for visibly beautiful, youthful, and smooth skin. It reduces deep wrinkles and makes fine lines disappear. xCential H+ Anti-aging Serum is packed with the best from nature. Hyaluronic acids boost and hydrate the skin; juice from Aloe Vera leaves moisturise the skin deep and has an anti-inflammatory effect on the skin. An anti-ageing Serum fresh from nature!
The innovative SQOOM device effectively removes old skin cells opening and contracting the pores. Used in combination with xCential H+ Serum, the unique Synchron function activates the cell spaces, guaranteeing that the active ingredients in xCential Serum are effectively absorbed deep into the skin. The serum is developed and adapted for the SQOOM device, and it is straightforward to use. Suitable for all skin types.
Outstanding products for outstanding friends! Just type the code "sqoomfriends" when you order and get 30% off on these products.
With this little gift on Friendship Day, we wish you a Happy Friendship day! Remember what William Butler Yeats said; There are no strangers here; Only friends you haven't yet met. 
Welcome to the SQOOM Community of Friends!