One Ocean, One Climate, One Future – Together. The 2021 Focus for World Ocean Day is protecting at least 30% of our blue planet for a healthy ocean and climate.
Did you know that about 71 % of the earth's surface is water-covered, and the oceans hold approximately 96.5 % of all water on earth? Water is, in other words, an essential factor in our life on earth. And not only for the planet, but it is also essential for us human beings. The amount of water in the human body ranges from 45-75%, and the average adult human body consists of 50-65% water! There is a lot of water in us. And not only in our body, but even our skin also contains water, around 64 % of our skin is water.
So water plays an essential role in our lives from all angles. We often take for granted a source of energy that deserves a day when we take a conscious look at how we can contribute to a sustainable environment with small actions.
World Ocean Day – How did it start?
World Ocean Day, which was initially proposed in 1992, is an international day that takes place annually on June 8th. It was proposed by Canada's International Centre for Ocean Development and the Ocean Institute of Canada at the Earth Summit – UN Conference on Environment and Development in Rio de Janeiro, Brazil. World Ocean Day is observed by all member states of the United Nations. Source: Wikipedia.
World Oceans Day aims to raise global awareness of the crucial role oceans plays in sustaining life on earth and our duty to protect its rich marine biodiversity and use its resources sustainably.
This year the European Union is focusing on the following during the conference about World Oceans Day:
• How can the European Union rely on the latest scientific developments and oceanographic data to help achieve ambitious goals in intergovernmental negotiations?
• How can science help prevent irreversible threats to biodiversity due to contaminant dispersal? How can ocean science contribute to better forecasts, mitigate and adapt to climate change?
• How can we achieve a sustainable ocean economy while preserving and protecting marine ecosystems?
Important topics in today's world where the focus a lot of the time has been on economic growth more than on protecting the environment. Slowly but surely the alarms about the ecosystem of the oceans and global warming have reached a bigger circle and the focus is on saving the oceans. Our resources and lifeline on earth.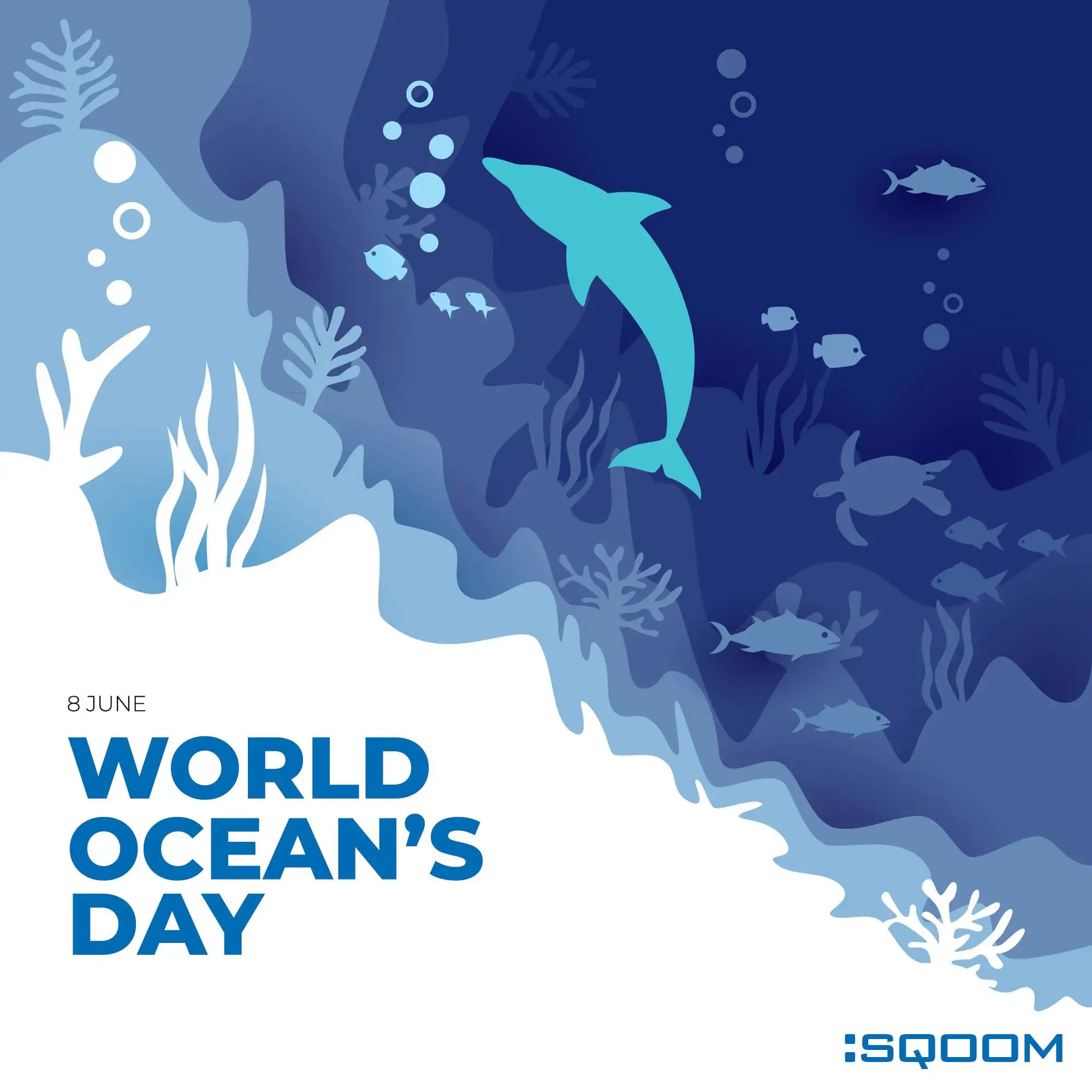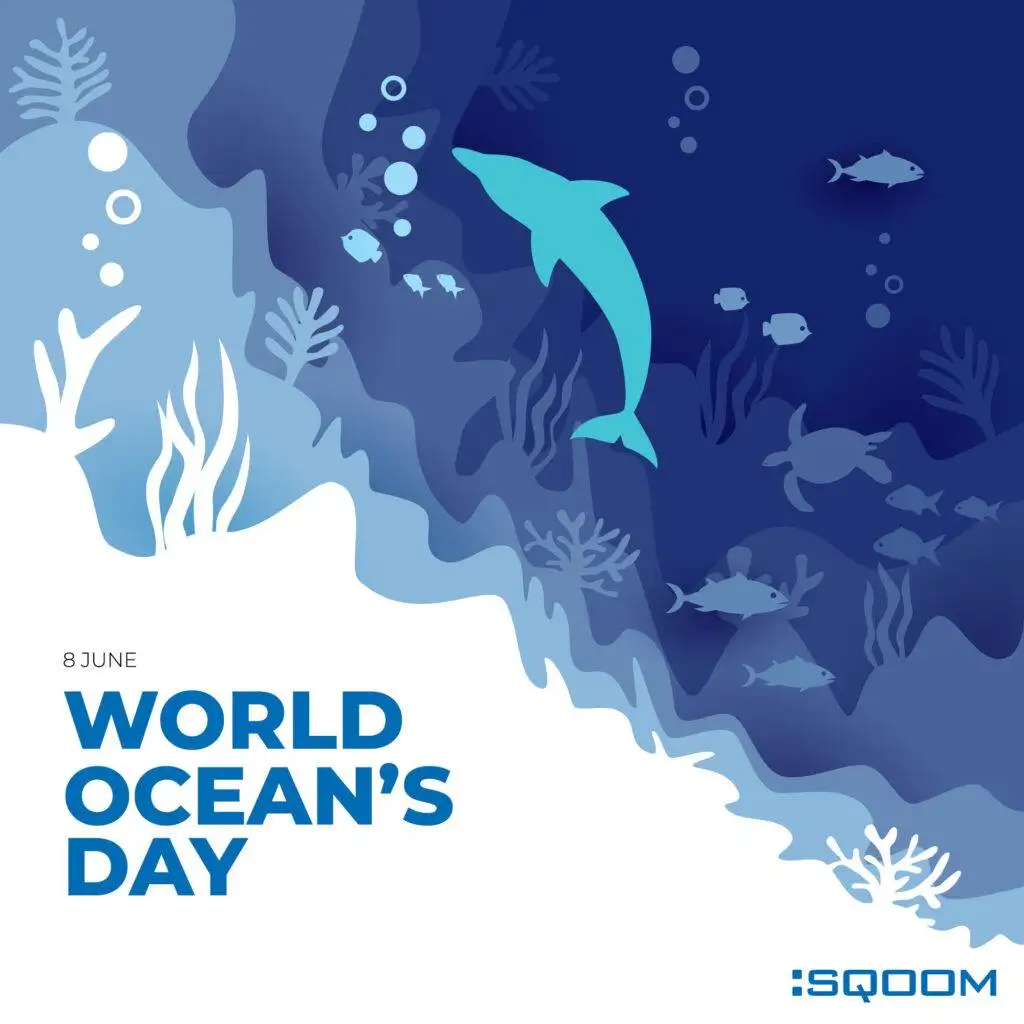 Are we heading towards scarcity of water?
Despite the huge amount of water that we have in our oceans the world is standing in front of possible scarcity of potable water. This will limit the access to safe water for drinking, basic hygiene at home, in schools and in healthcare facilities. When water is scarce, sewage systems can fail and the threat of contracting diseases like cholera surges. If we look at the situation at hand today the following key facts give a good overview of the importance of water.
Key facts:
Four billion people or almost two-thirds of the world's population experience severe water scarcity for at least one month each year.
Over two billion people live in countries where the water supply is inadequate.
Half of the world's population could be living in areas facing water scarcity by as early as 2025.
Some 700 million people could be displaced by intense water scarcity by 2030.
By 2040, roughly 1 in 4 children worldwide will be living in areas of extremely high water stress. Source: Unicef
From the Ocean to the tap
With water resources in the ocean but less groundwater at hand, many countries have started to look into how to use salt water for drinking and other uses. There are systems already in place to convert salt water to drinking water. This is presently used in the Middle East and Egypt. A reverse osmosis system that removes sediment and chlorine from water.Source: FWS
There is also another new technique being developed. The technique not only desalinates the seawater but is also capable of removing sewage and dirt from it too. The researchers combined expertise in oceanography, chemical engineering, agricultural engineering and biosystems engineering to come up with the solution, and their work has now been published in the journal Water Science and Technology.
So with all these new technologies, do we still have to worry about the state of the oceans and water scarcity? Yes we do. Our oceans contain a sensitive ecosystem that we should take care of by minimizing pollution and wastages in the ocean. This is a responsibility for all of us. Not only for the governments.
How can we help save our oceans?
We can use less water so excess runoff and wastewater will not flow into the ocean. When washing your face and brushing your teeth do not let the water run.
We can reduce Pollutants and choose natural skincare products.
We can reduce Waste by avoiding plastic bags and other unnecessary items.
We can shop Wisely and choose natural products that are not polluting the environment while they are produced. Source: mworganizing.org
Small conscious decisions in our daily lives can make a big difference. Even in our daily skincare routine!
Our skin – a water-rich protection
We have all heard that if we drink 3 litres of water every day we will not only feel better but our skin will be more glowing and healthy. Even though proper hydration is essential for our overall health, it is not clear whether drinking extra water affects skin hydration in healthy people.
The skin which is made up of three layers needs hydration:
The outer layer (epidermis)
The underlying skin (dermis)
The subcutaneous tissue.
If the outermost layer of the epidermis doesn't contain enough water, the skin will lose elasticity and feel rough. There is however a lack of research showing that drinking extra water has any impact on skin hydration or appearance. What is shown though is that there are ways to maintain hydration through a few steps that you can easily take:
Taking care of the skin is important for our overall wellbeing and health. It is important to have a good functioning external skin barrier, which comprises the top 12 to 15 skin cells on the top of the epidermis. This barrier not only keeps things out but helps to retain water within the underlying skin. Despite the big amount of water in our body and in our skin no amount of water can provide the same benefits as using products that contain replenishing ingredients. In addition to this, we need adequate levels of moisture-retaining ingredients to lock moisture into the skin.
Ingredients like low and high molecular bio Hyaluronic Acids, Dimethicone and Cyclopentasiloxane work with the water in your skin and in the environment to keep hydration levels balanced and to prevent moisture loss. These ingredients can be found in SQOOM xCential Booster Serum. A serum that is all-natural, free of perfume oils, preservatives and is also water-free.
How SQOOM can make a difference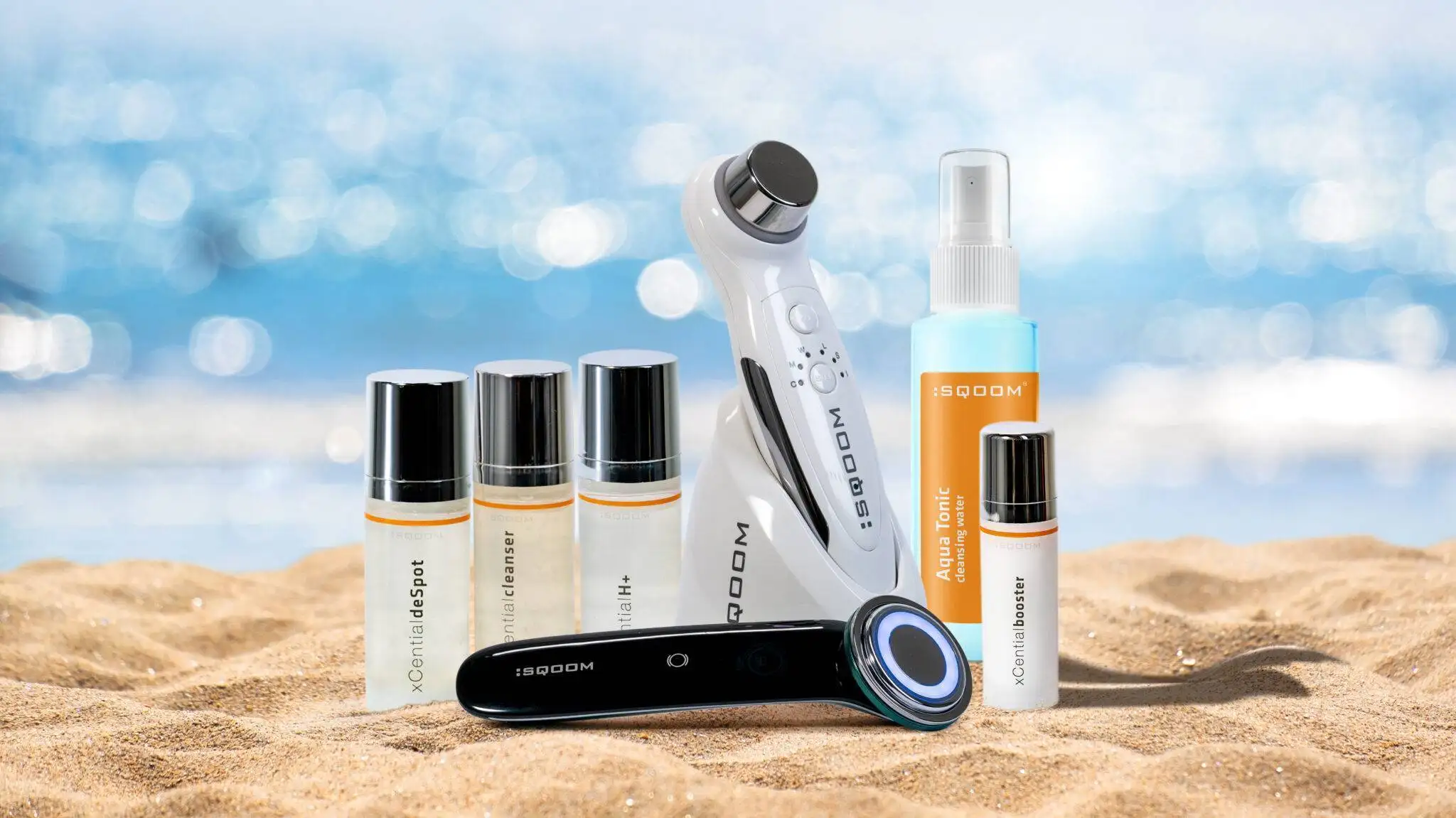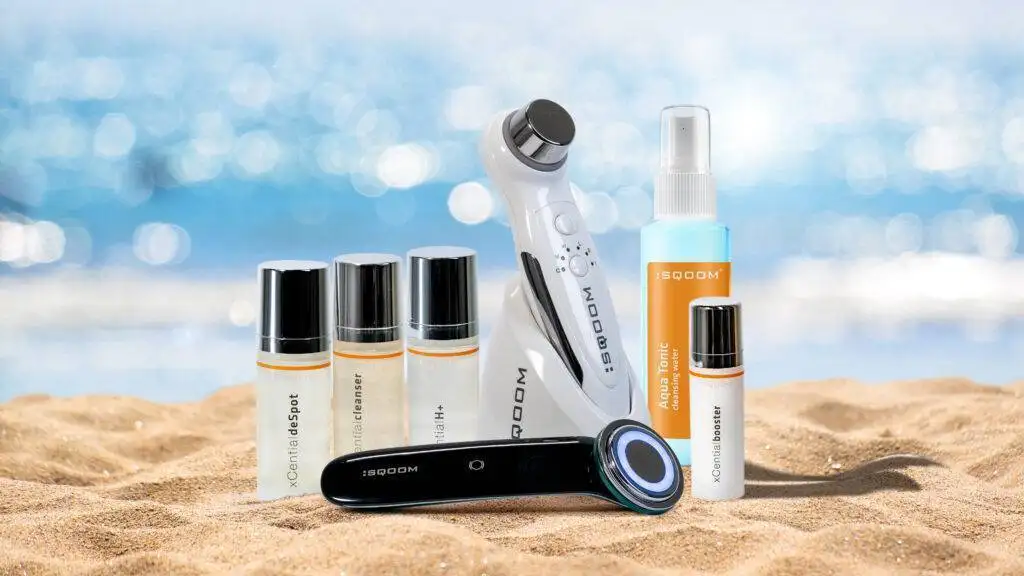 All our xCential serums are natural and vegan. No preservatives, no perfumes, no add ons. They are pure and straight from nature. Many skin care products contain alcohol because it will clean the skin while also serving other purposes, like diluting a thick product or helping the skin to absorb more nutrients. Alcohol can be very harsh and drying for the skin, causing irritations and breakouts of rashes.
This is the reason why we use only Bio-alcohol in our products. Bio-alcohol is undenatured, higher quality than denatured alcohol, and is made from biomass. It is all-natural and has not been chemically treated. Bio-alcohol cleans the skin in a natural healthy way:
Bio-alcohol is a mild antibacterial agent.
Bio-alcohol removes excessive sebum from oily or blemished skin.
At the same time, bio-alcohol has a germ-reducing effect on the product to avoid chemical preservatives.
Bio-alcohol has a pleasant and slightly cooling effect when evaporating.
SQOOM wants to contribute not only to healthier happier skin but also to sustainable living. We use all-natural ingredients with no chemical treatment and no add ons. Products straight from nature for happy skin and sustainable living.
On this World Oceans Day 2021 let us all become more conscious and start to contribute more to save the oceans in our own small ways. Many small streams become a large river as it does in nature. By consciously using natural products and being careful with the water we use on a daily basis we can contribute in a bigger way than we might think!
"We feel what we are doing is just a drop in the ocean, but that ocean would be less without that drop." Mother Teresa.